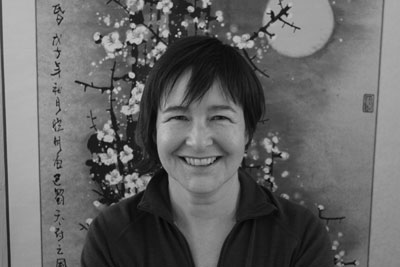 Subsequent to graduating from McGill University with a medical degree in 1986, Dr. Astley developed her interest in complementary medicine, studying Traditional Chinese Medicine (TCM) at the Nanjing University of TCM in China.
As a licensed Medical Doctor and a registered Doctor of Traditional Chinese Medicine, Dr Astley successfully integrated the two modalities in her busy practice for over twenty-five years, then retired from her integrative family practice at the end of 2011 to pursue her passion for Oriental medicine full-time.
Dr. Astley has studied in Canada and the US with David Bray, Bob Flaws, Giovanni Maciocia, Kiiko Matsumoto, Julian Scott, Nigel Dawes, Jason Robertson, Brenda Loew and Dan Zizza.
Since 2012, she has studied palpation-based acupuncture from the lineage of Master Nagano, with David Euler, Monika Kobylecka, Tsuyoshi Shimamura and Kiiko Matsumoto in San Francisco and Portland. This style of acupuncture has now become the basis of her practice.
She most recently travelled to Japan in November 2018 for the Japan 9 In Touch seminar and studied with Japanese acupuncture masters Fuzumiza, Miyakawa, Tsudo, Miyawaki and Murata Morihiro & Seki Katsuyoshi.
After studies with Julian Scott in Seattle, she received a post-graduate certificate in Pediatric Acupuncture. In 2010, she completed the Japanese Acupuncture Certificate Program at Pacific Rim College in Victoria, that also included gentle, pediatric treatments of Shonishen. She received a certificate from Kiiko Matsumoto for 150 hours of training in Advanced Japanese Acupuncture & moxibustion techniques, in the tradition of Kiiko Matsumoto and Master Nagano- this was from travelling to Portland several times to participate in small group hands-on training.
In 2009, Dr. Astley returned to China to study Fire Dragon Qi Gong and meditation with Grand Master Zhang Yuanming at Mt. Qingcheng in Sichuan.
Dr. Astley is the past President of the Association of Complementary & Integrative Physicians of BC, and helped organize two successful conferences on Integrative Medicine held at the University of Victoria as well as The Art & Science of Somatic Meditation retreat at Royal Roads University.
As the only doctor in BC licensed to practice medical acupuncture as well as Traditional Chinese Medicine, Dr. Astley is uniquely qualified to provide her patients with safe and effective diagnosis and treatment.
In addition to treating patients at her clinic Dr. Astley has taken on a role as clinical supervisor for students at Pacific Rim College in Victoria BC.